For most households, kitchens are more than just places we cook – they are also places of comfort, entertainment, and where we spend time as a family. So what do you need to think about to create the perfect kitchen for everyone?
1. Full size refrigerators and freezers
.
When you have a large family, you need a lot of food – and space to store it – so the American fridge and freezer has become an indispensable part.
Aside from the large capacity, most of the new models have smart food preservation technology that creates the optimal environment for storing fresh and frozen items, meaning less food waste.
The design of the American fridges and freezers has been further developed so that you can choose between the original two-door, side-by-side fridge and freezer or the models with French doors and two fridges and a large drawer for the freezer area.
There is also a four-door model with four identical sections that opens to the full width without a central column, making it ideal for large dishes and platters. And let's not forget the important coolant and ice dispenser for drinks for children and adults. If your kitchen is more compact, there are also slim versions.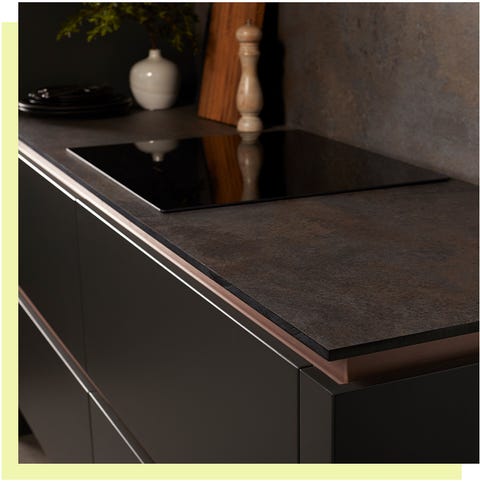 .
When it comes to countertops, there is a wide choice. Natural stone is undoubtedly a popular option as each piece is unique and has some stunning colors and patterns. However, it's expensive and requires some maintenance, so it may not be the most practical option for a family kitchen.
Less expensive options are quartz and laminate, which have superior technical properties, making them incredibly durable with little maintenance. They are available in a variety of colors and designs with concrete and metal effects, as well as textured or polished finishes. They can even be made to look like natural materials – artificial marble is a popular choice, or granite countertops. They are insensitive to heat and have a low water absorption. They are therefore ideally suited and therefore the perfect family-friendly surface.
For information on the right countertop, see the Homebase Buyer's Guide, which will walk you through the entire design process and help you make the most of your space.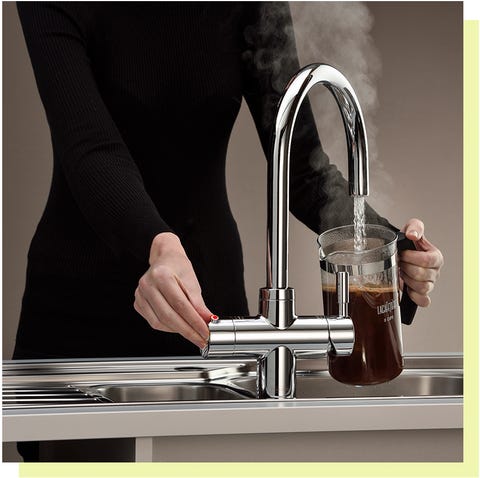 .
Anyone thinking about a new kitchen at the moment has probably thought of a boiling tap. With plenty of options at affordable prices, it's perfect for a busy family life.
If you pour 98-100 ° C of water instantly, a boiling tap means you no longer have to wait for the kettle to boil for hot drinks or for the water to reach temperature to cook vegetables or pasta. This means that you no longer need a kettle, which saves space on the countertop, and many models also offer chilled, filtered water – so that environmentally friendly plastic bottles no longer take up space in the refrigerator.
Most boiling water faucets have a safety lock to prevent accidents. They are therefore well suited for family kitchens. However, they come with a tank. So make sure that there is enough space in the closet underneath.
4. Comfortable kitchen islands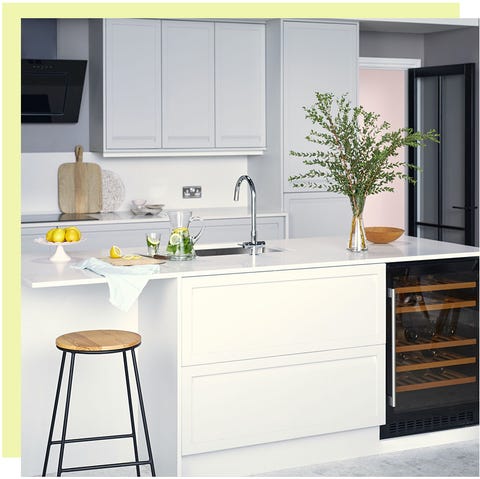 .
A kitchen island is high on many people's wish-lists to provide them with the ultimate family-friendly space. It's the ideal place for everyone to gather together, prepare food, cook or wash up, and make it a social hub for the whole family.
Depending on the size of your kitchen, make sure there is enough space to prepare and space for the family. Here the kids can do their homework while you prepare dinner and everyone can catch up on the day at the end. Homebase's Westbourne kitchen is a case in point.
Also think about what you want underneath – it is great for storage or for a wine cooler under the counter. However, remember to leave space for electrics and plumbing if you want a sink or hob on top, and make sure you can move around freely and opening cabinet doors won't be difficult. If space is tight, consider a floating or open island that doesn't look as blocky.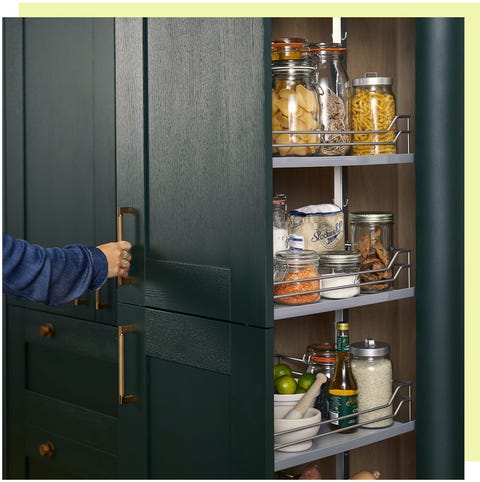 .
If you have space, a pantry or pantry is every family's dream. You can get so much into them, which means less clutter on your kitchen surfaces. Ideally, there should be shelves to store dry goods, dishes, table linen, cookware, and storage jars, with hooks on the shelves for cups and possibly narrow spice shelves on the inside of the door.
If there is enough space, it can even become a breakfast station for your kettle, toaster and coffee maker, freeing up space in the kitchen so you don't get in each other's way first thing in the morning.
You can even consider a walk-in pantry, a large double unit as part of a run, or a standalone part in a different part of the room – it depends on the space available.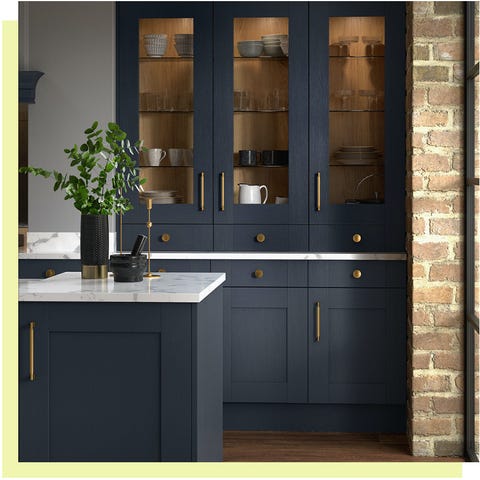 .
Storage is a persistent problem in a family kitchen, especially in a small space, but there are many inventive ways to clean up the clutter.
Corner carousel units can hold tons of things like small appliances, china and tin cans. Likewise, large pull-out units are the perfect solution for storing dry food, cereal, cans and jars, making them a useful alternative to a pantry.
Don't forget the pull-out base units that can fill the unused space next to the oven or at the end of a row of units. If there is more space, choose baskets that slide out to store vegetables.
Think of glazed wall units like the ones in Homebase's Whitstable kitchen range to showcase your favorite chinaware. And if there's a gap too small for a closet, add shelves for cookbooks or items that you want to display.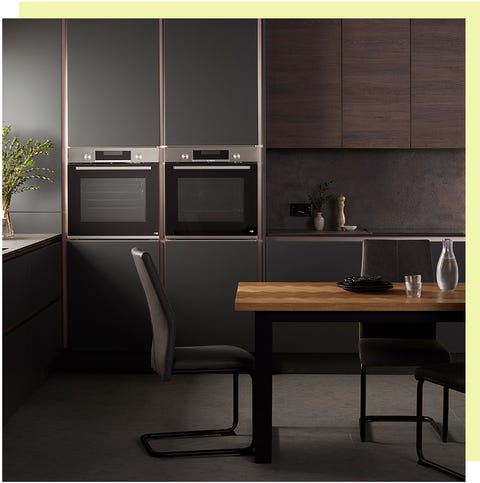 .
Although white and light wood kitchen units are still popular, there is a definite trend towards more color in the kitchen. Green is especially on trend this year as it's an earth tone that makes us feel grounded and safe.
Dark kitchens are also a must-have – and can be helpful in disguising the inevitable wear and tear of family life. Homebase's Cocoa and Gunmetal Islington Kitchen features beautiful deep brown and gray tones with a textured surface.
If you're concerned that colored cabinets are going to be too much, paint the walls a bold hue, use light-colored tile for the backing, or add color to the floor – vinyl has some fantastic bold patterns and hues. If you'd rather keep it simple, just add a pop of color with accessories.
The House Beautiful and Country Living kitchen ranges are now available in-store and online at Homebase. Visit homebase.co.uk to book your free kitchen design and planning consultation, either virtually or securely socially distant in-store
This content is created and maintained by a third party and is imported onto this page so that users can provide their email addresses. You may find more information on this and similar content at piano.io