After investigating numerous complaints, the Montgomery County Consumer Protection Agency is warning county's residents of an increase in unlicensed plumbers and gas fitters.
The OCP was forced to issue refunds, subpoenas, and settlement agreements after master plumbers and gas installers allowed unlicensed plumbers to illegally use their credentials for a fee. The practice is known as "intermediary of a license" – when unlicensed plumbers "borrow" credentials to advertise their services and register with home service companies or home warranty providers.
The services then send the unlicensed plumbers into the homes to fix serious plumbing issues that can lead to improper repairs and potentially dangerous conditions.
In Montgomery County, plumbers must be licensed by either the Washington Suburban Sanitary Commission or the State Department of Labor Licensing and Regulation Board of Plumbing. Most of the county is under the jurisdiction of the WSSC. In Rockville and Poolesville and other areas designated by the Water and Sewage Plan, the Department of Labor, Licensing and Regulation is responsible.
So far, OCP investigations have resulted in Gary Russell Jr., the owner of G&G Service Group Inc. of Clinton, MD, receiving three allegations. Russell was charged by the district attorney's office in the district court after preventing a customer from getting a permit or inspection, inflating the cost, and falsely claiming to have a plumber's license.
Russell was found guilty of three communal violations after failing to provide evidence to support his legalization in court. He appealed the decision, but the verdict was upheld and the district court ordered Russell to pay the consumer $ 855.
The court also issued an abatement order stating that Russell and G&G are required to cease all plumbing and gas plumbing activities in the county and not advertise business under any name until they have a professional license.
OCP director Eric Friedman warns residents to look out for signs of illegal business when hiring companies to work on their homes. "If a second plumbing company comes to your home to discuss permits or inspections, or your contractor gives you lots of reasons why you shouldn't get a permit or inspection, it is a warning sign that you may be dealing with an unlicensed person do have."
The OCP has provided a list of things to look out for if there is a suspicion that a contractor is not licensed:
The contractor is trying to prevent it from withdrawing a permit
The contractor does not provide a copy of its license
The contractor hires a second company to collect the permits without the consumer having met them beforehand
The contractor provides a license that is not associated with the contracted company
The contractor provides a third party license that does not come from the company that the consumer has hired
The OCP encourages consumers to verify that the work they are hiring a contractor to do requires approval under WSSC or DLLR. It is also recommended to check which license level is required in order to avoid situations in which a trainee is sent to work without a "master" or "journeyman" to oversee the project. Consumers should always ask to see a person's licenses before signing a contract.
WSSC licenses can be checked here and DLLR licenses can be confirmed here. You can find out whether an area is designated under DLLR jurisdiction here.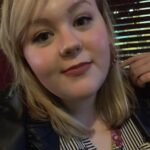 over
Sarah Dilworth
Sarah Dilworth is an intern at Montgomery Community Media. She is also a senior at the University of Maryland studying journalism and creative writing. She can be contacted at [email protected]