City of Austin waives permitting fees, plumbing permit requirements to speed up winter weather repairs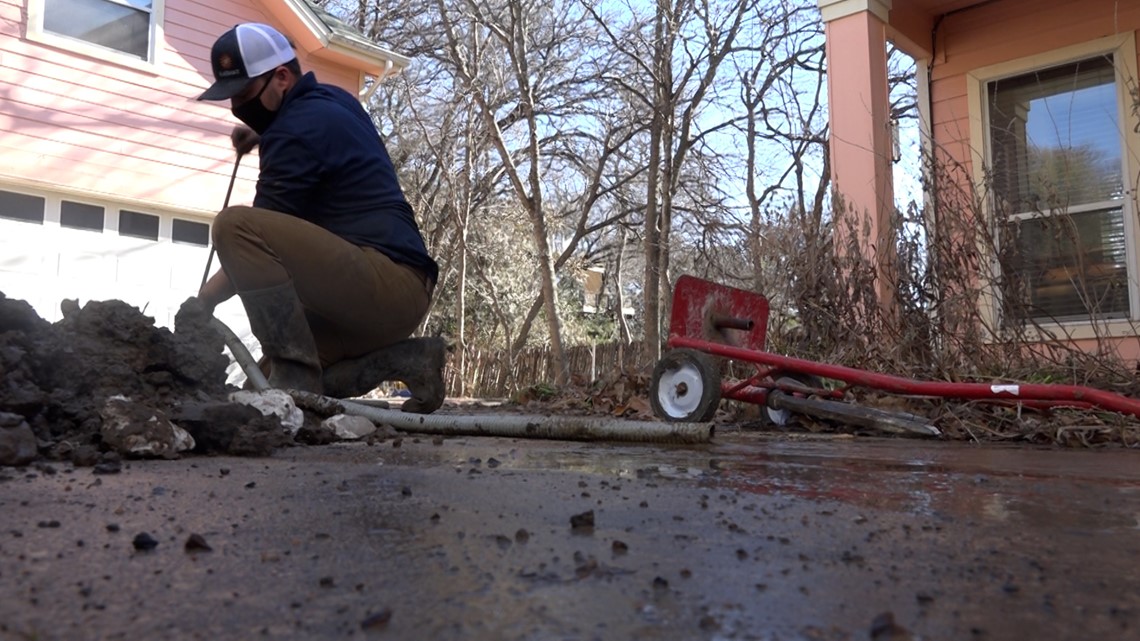 The development services department also has its own website for emergency repairs and permits.
AUSTIN, Texas – On Thursday, Austin City Council passed two ordinances to expedite repairs due to last week's freezing weather.
The ordinances waive housing permit and development fees as well as certain requirements for sanitary permits.
The fees covered by the first waiver include permit, plan review, inspection, demolition, and deviation fees for repairing existing structures only and do not include re-inspection fees.
The second ordinance allows construction officials to exempt certain plumbing work from the permit requirements normally required by the city's sanitary code. In addition, the deadline for submitting a permit application will be extended from one business day to five business days from the date of the start of the activity, and the registration requirements for work set out in the Sanitary Code will be waived.
🔧 Accelerated plumbing repairs: @ATXCouncil approves plan for faster repairs to plumbing damaged by winter storms – also by approving exemptions + extending application deadlines.
More information: https://t.co/K0IGoVOb7H pic.twitter.com/WYrNw2R67Z
– City of Austin (@austintexasgov) February 25, 2021
The Development Services Department has set up a dedicated website for emergency repairs and permits, including a live chat facility for quick responses and a hotline (512-974-1500) that operates Monday through Friday from 8 a.m. to 5 p.m.
In addition, the city of Austin launched a new website to help residents repair winter storms. The website contains information about the safety of repairs, plumbers, electricians and other contractors. Code compliance and service requests; the city's emergency approval process; Financial aid from the homeowner; as well as federal and local aid programs.
Governor Greg Abbott, who is weighing the end of mask order, other statewide coronavirus rules, says the announcement is "coming pretty soon."
Lady Gaga's dog walker shot, two French bulldogs stolen from the singer
Conservative conference on Trump's false fraud claims