Demand for plumbers spike to handle burst pipes; BR water pressure lower amid faucet dripping | Business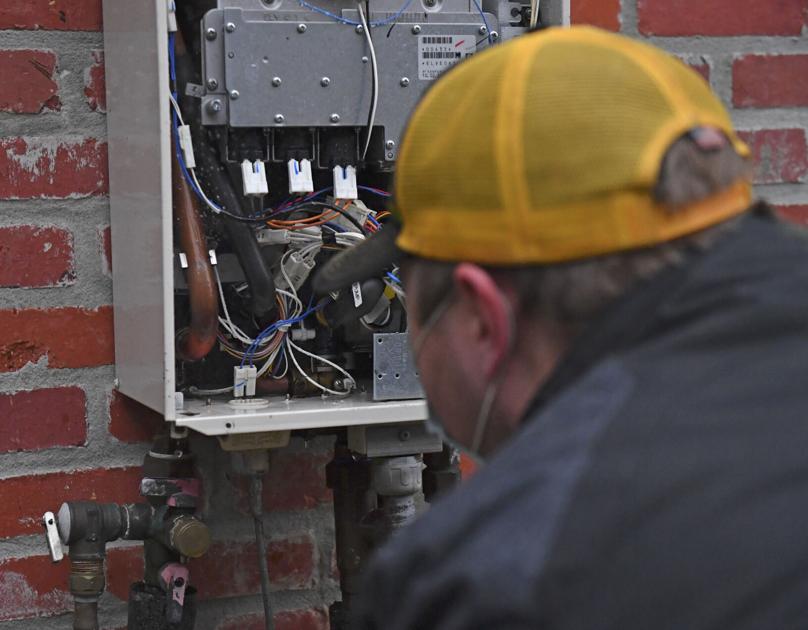 The thawing of freezing temperatures cascaded from drops of water to a stream of burst pipes in the Baton Rouge area.
"We already have hundreds on the books," said Derick Payne, owner of Sunshine Plumbing and Backflow Prevention in Baton Rouge, who expects to make thousands of house calls this week following an ice storm in Louisiana.
The weather charges for water pipes were worse than in 2018, he said on Wednesday, which was more like the 1989 cold snap. At the time, he had been booked for six weeks to do repairs.
First his company made dozens of calls, then 100 on Tuesday.
"Everyone's starting to thaw and now (pipes) are broken, the phone keeps ringing," Payne said.
Louis Mechanical Contractors, a third generation family company in Baton Rouge, already has a waiting list.
Kim Vince, President of Louis Mechanical Contractors, redirected all phone calls over the weekend to her cell phone instead of using an answering machine to prepare for the surge in customer calls. The streets were too slippery to safely send plumbing crews out on Monday and Tuesday, but the company was in full swing on Wednesday.
Water pipes can burst in cold weather as the water in the pipes turns to ice and expands, but the pipe itself won't stretch and break.
When there is more frost, the best preventive method is to insulate water pipes and run the taps hot and cold to avoid freezing. It doesn't have to be high tech either, even a couple of spare socks covered in a plastic bag will do, Payne said.
"Let the water run. Our groundwater is warm. It will be 55 or 60 degrees and running water will not freeze," he said.
If the pipes are frozen, residents should open all the taps in their home, even if there is no water flowing, and then use a hair dryer on the outside pipe to thaw the ice. For those residents who had booked hotel rooms in the area due to power outages, he suggested that they check their property.