Keith Hoffman, who lives in Billings, is sprayed with water from a passing truck as he clears the storm sewer on First Street West and Grand Avenue near his home in Billings on Saturday, March 20, 2021. Hoffman said he had to remove the sewer grate every time it rains.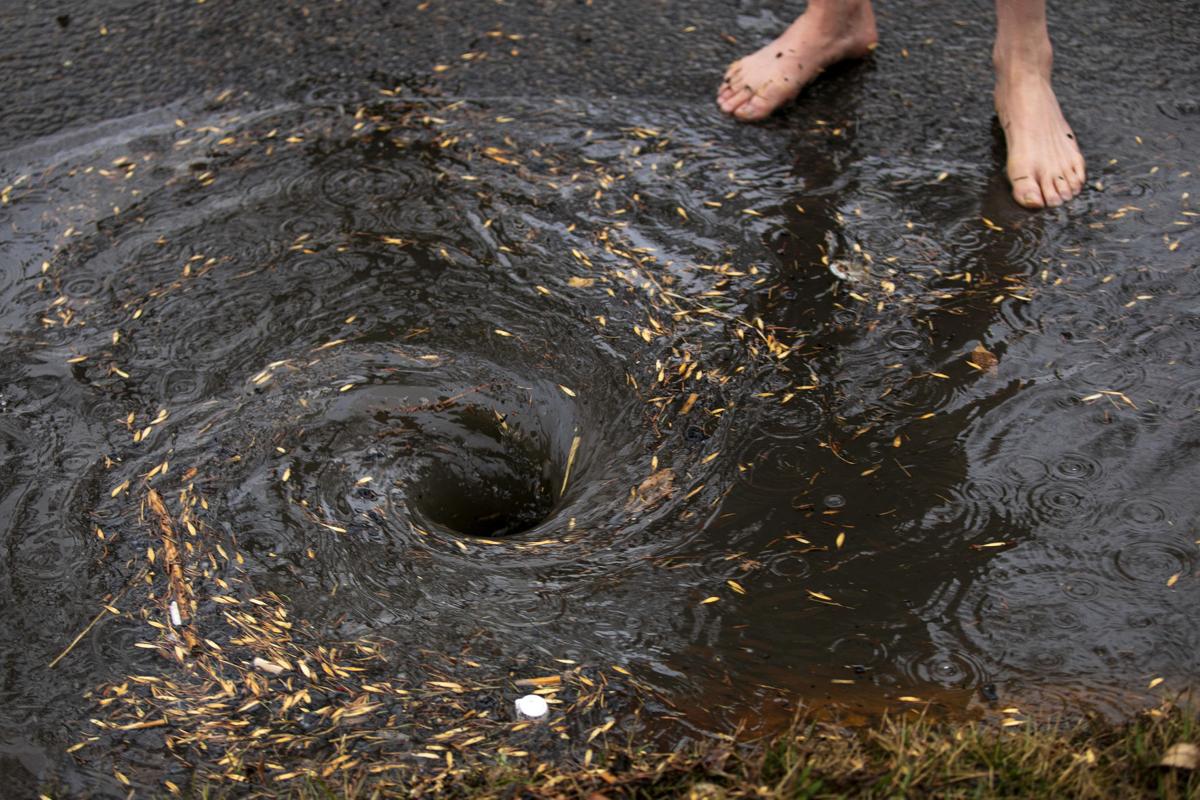 After Keith Hoffman finally completely blocked the sewer near his house, he stood victorious when water quickly cleared the street in Billings on Saturday, March 20, 2021.
Ryan Berry

Saturday was the first day of spring and with it came over half an inch of rain, the first significant accumulation of rainfall since February.
The National Weather Service in Billings had measured 0.63 inches of rain at 4 p.m. on Saturday, making it the wettest day in Billings since over 1 inch of rain fell on August 3 last year.
As the rain pounded down, a Billings resident had to address a recurring problem that has haunted him for years.
Keith Hoffman, who lives near the intersection of Grand Avenue and First Street West, took off his shoes and swimsuit on late Saturday morning before wading into a rapidly growing pool of water to clear a leafy and clogged sewer mud .
Hoffman said he has cleared the drain every time it rains since moving to his corner basement apartment three years ago.
Keith Hoffman reveals some of the debris clogging his home's storm sewer in Billings on Saturday, March 20, 2021.
RYAN BERRY, Billings Gazette


"Silt, sediment and leaves build up and form a plug," he said. "This is the lowest point, so it all comes to this drain."
Hoffman said if he didn't take care of the sewer when it rains, the intersection at First and Grand could become completely flooded with water due to the topography of the area. However, since he lives in a basement apartment, he makes sure that the water does not get too high.