In a vote for reducing lead exposure and for clean water, House passes lead pipe replacement amendment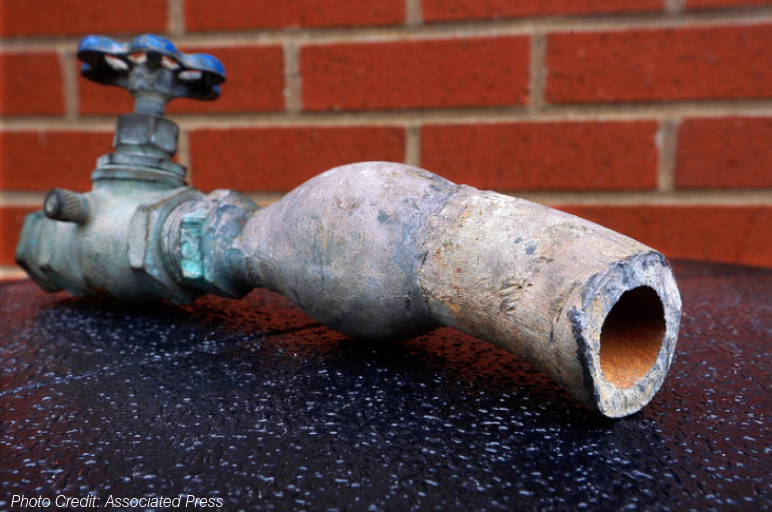 Joanna Slaney, Legislative Director for Health, and Tom Neltner, JD, Director for Chemicals Policy.
Today is a good day in the fight against lead exposure: the U.S. House of Representatives passed an amendment that includes $ 22.5 billion in replacement of lead service lines (LSL) – the lead pipes that connect the water main under the street to the house – across the country, prioritizing low-income and environmentally sound communities. The amendment to the Moving Forward Act (HR 2) was sponsored by representatives Tlaib, Kildee, Slotkin, Cicilline and Moore and supported by both parties.
Permanently removing sources of lead is critical as it is not a safe exposure to lead. From learning and behavior problems in children to cardiovascular disease and high blood pressure in adults, exposure to lead has a significant impact on our health. And when you turn on the faucet in a house with an LSL, you're essentially drinking from a lead straw.
It is for this reason that EDF has worked with our partners to strongly support this amendment. That is why we have been working on other initiatives that will speed up the replacement of these lead pipes across the country. With an estimated 9.3 million LSLs remaining in 11,000 parishes, replacing them completely will be a major challenge. But – as EDF has seen in our work to recognize states and communities that take action against LSLs – the momentum is picking up. Our latest estimates show that:
However, a major barrier for the vast majority of communities, including those who are already taking action, is cost. Today's adoption of this change, which approves $ 4.5 billion a year for full LSL replacement over the next 5 years, offers strong support for public health and water infrastructure investments.
As we described on a blog back in March, investing in a full LSL replacement across the country would:
Protect public health by allowing water systems to quickly begin eliminating LSLs to protect residents. We have already seen from Newark and Flint that with adequate funding, communities can dramatically accelerate the full replacement of LSL.
More than paying yourself by generating more than $ 205 billion of societal benefits in reducing cardiovascular deaths over 35 years – a 450% return on investment in addition to the benefits of protecting children's brain development. Savings per line are more than $ 22,000, while the average replacement cost when run systematically and efficiently is less than $ 5,000.
Permanently improve infrastructure by enabling critical upgrades of water distribution systems in a way that protects residents from increased lead in their drinking water if LSL is disrupted.
Reduce disparities by allowing utilities to completely replace LSLs, thereby addressing the equity concerns that utilities are currently facing when replacing lead pipes on private property. The funding would allow utilities to avoid rate hikes for residents, which would disproportionately affect low-income communities. Without assistance, these residents must decide whether to pay for an LSL replacement out of their own pocket or risk more lead – a practice that has been shown to raise serious concerns about environmental justice.
create jobs for the installers and contractors performing the LSL replacements. This is a shovel-ready job with construction and plumbing teams doing the swap. The utilities may not know where each LSL is, but they do know where most of them are and can be up and running quickly.
We thank MEPs Tlaib, Kildee, Slotkin, Cicilline and Moore for their guidance and the Members who voted in favor of the amendment. It is now up to the Senate to protect public health, reduce inequalities and create jobs by funding LSL replacements nationwide.