Massier told her that the bulk of the house – a living room in the front and a kitchen / dining area in the back – came from a building that was rolled on logs onto the 4-acre property in the 1910s.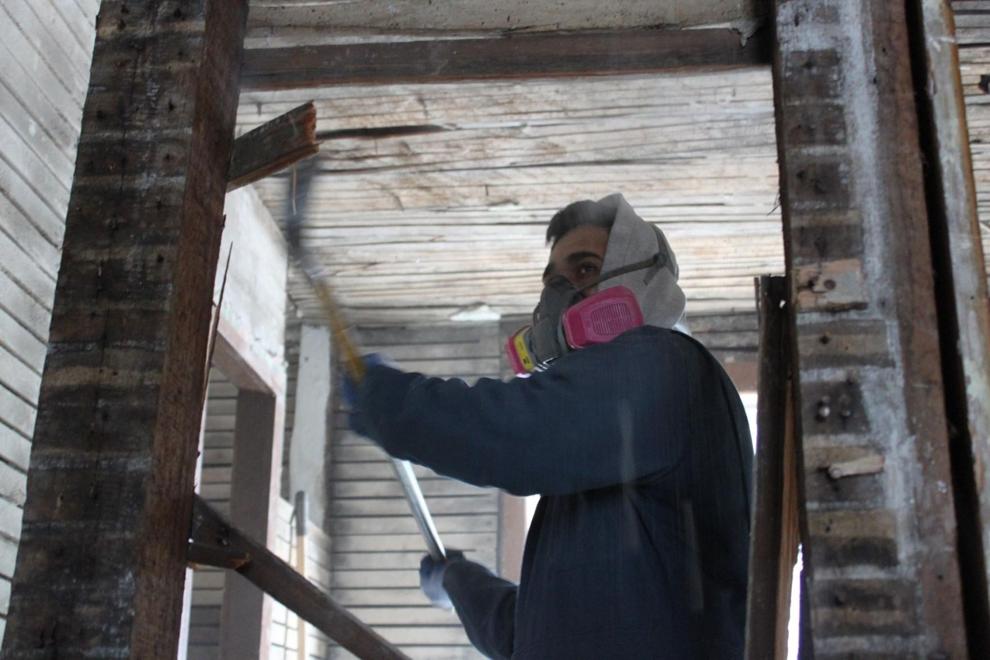 Anthony Zepeda of BlueEarth Deconstruction tears wooden slats from a wall in a home of the Massier family in Naperville on Wednesday, February 24, 2020.
SUZANNE BAKER, THE NAPERVILLE SUN OVER AP


It appears that two bedrooms were added once after the house was furnished. An outbuilding and a barn were built in the back yard.
Massier's parents, Mary and Adam Sr., would have saved and saved to take such an extravagant move, Reichert said.
The frugality, she said, came from her roots as two orphans who emigrated from Bukovina, a region that is now divided between Romania and Ukraine.
"His family came from the old country. They had nothing. They scraped everything together. His mother and father actually met here, but they grew up in a similar place," said Reichert.
The Massier family managed to survive by adopting the philosophy "don't waste, don't want," "use up or wear down" and "do or forego," she said.
Massier, she said, related how the wheels of a pair of broken roller skates were used on the bottom of a cart. "The car was the only way to bring groceries home in winter," said Reichert.
While the main floor was the centerpiece of the family activity, the second floor became more of a haven or work area than an extra bedroom as it was isolated, she said.