New York, NY – A warm or cold shower at the beginning of the day can give anyone the confidence and courage to see the day through. The same in the evening can mark the end of a successful day full of accomplishments. However, finding the best shower head in New York with the exact specifications a person needs can be a daunting task. For this reason, Shower Head NYC launched its new website.
Shower Head NYC is a dedicated website that aims to provide its readers with a complete guide on how to turn any bathroom into a perfect relaxation spot. This site was created out of a need to help New Yorkers choose the best shower head and be confident in their purchase decision. In today's world where convenience is the language of business, most customers go online to research products, pros and cons, price differences, delivery method, delivery time, and much more.
Shower Head NYC is run by a team of shower head enthusiasts who write extensively researched reviews to help their customers make an informed decision about their shower heads based on budget, needs, or preferences. Each review has detailed information about shower heads, including performance, construction, parts, pros, and cons. The Shower Head NYC team provides sources for shower heads from reputable online stores like Amazon and spends every waking hour browsing a range of shower heads to showcase the best on the market.
As a website that focuses on unbiased and accurate shower head reviews, Shower Head NYC focuses on brand, design, water pressure, features, and durability. The shower head ratings help customers choose between round or square, large or small, wall or ceiling-mounted, and modern or traditional. The website offers insights into 2in1 shower head combinations, the best bathroom fittings for wall mounting, 3-way rain showers and much more.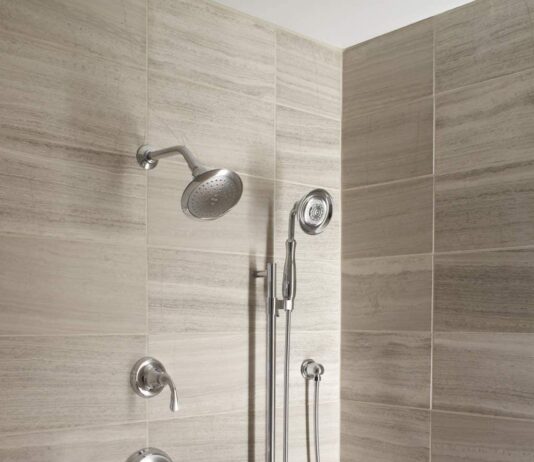 Additionally, Shower Head NYC has rain shower reviews, including rain shower heads with an extension arm, handheld rainfall shower heads, shower glass partitions, and more. For customers in need of more versatile shower heads, the website has reviews of the best hose shower heads that come in a variety of colors, shapes, designs, and functions. They have reviews of several brands including Blissland, Aquadance, Purelux, Klabb, Zengest, and more.
In addition to writing shower head reviews, Shower Head NYC also provides the ultimate shower head buying guide designed to make it easier for its customers to make decisions. The guide provides insights into water efficient models, shower head types, price ranges, and other considerations, including remodeling requirements, how many people use the shower, DIY projects, and more.
To learn more about Shower Head NYC, visit their website. They are located at 274 Madison Avenue STE 601, New York, NYC, 10016, USA.
Media contact

Company Name
Shower head NYC
Contact name
Edina
Address
274 Madison Avenue STE 601
city
new York
state
NYC
country
United States
website
https://showerheadhq.com/