Storm sewer repair in Indianola Square | KNIA KRLS Radio – The one you can count on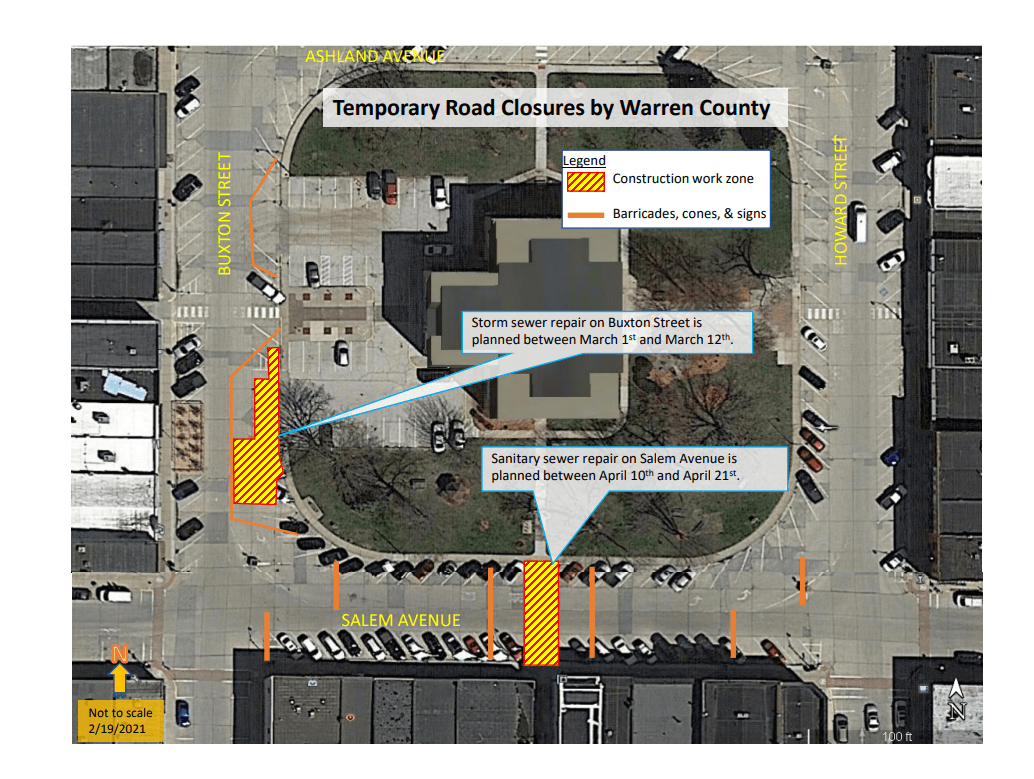 Repair of storm sewers in the plaza in downtown Indianola continues this week as part of the Warren County Justice Center project. Buxton Street is currently closed and Salem Ave is slated to close.
The inner parking and traffic lanes on Buxton Street in the square are closed until tomorrow. Salem Ave will be closed between Buxton Street and Howard Street from March 22 to April 2, both dates are weather dependent. See the photo above to view the closed areas and dates of the build.
1137335319
Mozilla / 5.0 (Macintosh; Intel Mac OS X 10_14_6) AppleWebKit / 537.36 (KHTML, like Gecko) Chrome / 83.0.4103.116 Safari / 537.36
066a57c195b40710645fa900b2915643cadf924a
1