The next infrastructure stimulus bill is the right place for lead pipe replacement funding – to create jobs, save money and provide safer water for all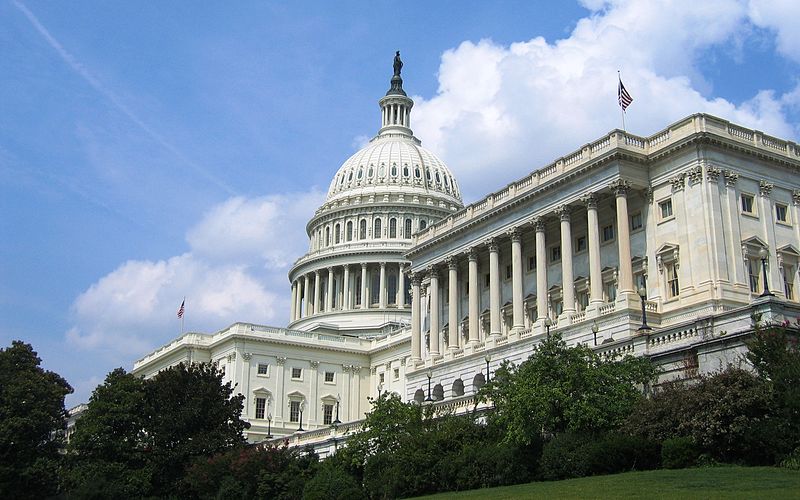 Joanna Slaney, Legislative Director, and Tom Neltner, JD, Chemical Policy Director.
Note to Readers: As we are all grappling with the serious global health challenge of COVID-19, we would like to acknowledge the essential service that water utility health professionals provide to making clean water not just for drinking but also for washing our hands and our environment to be delivered.
In the past few weeks, Congress has taken exceptional measures to provide urgently needed emergency relief to the people as we unite to grapple with the COVID-19 crisis. In the coming months, lawmakers have announced that they will turn their attention to providing funding to stimulate the economy, with an emphasis on water infrastructure as a priority. The replacement of lead pipes should be an integral part of this effort.
To guide the efforts of Congress, EDF and hundreds of others have signed the US Water Alliance's COVID-19 Aid and Recovery: Guiding Principles to Secure Our Water Future. The four principles are:
Make sure water is reliable and affordable for everyone
Empower water suppliers of all sizes
Close the water access gap
Recovery of the fuel economy through investment in water systems
In line with our support for these principles, EDF is calling for Congress to allocate $ 45 billion to water utilities to completely replace the lead pipes (LSL) – the lead pipes that connect a house to the water pipe under the street . Today there are more than nine million households in the country served by LSLs, exposing millions of children and adults to the myriad of harms associated with lead. For children, this damage includes undermining brain development. In adults, lead has been shown to cause heart disease and cancer, and to affect the neurological, reproductive and immune systems. While there is broad consensus that LSLs need to be removed entirely to protect public health, the funding challenges have hampered progress.
A $ 45 billion investment in replacing LSL would:
Protect public health by allowing water systems across the country to quickly begin eliminating LSLs to protect residents. We have already seen from Newark and Flint that with adequate funding, communities can dramatically accelerate the full replacement of LSL.
More than paying yourself by generating more than $ 205 billion of societal benefits in reducing cardiovascular deaths over 35 years – a 450% return on investment in addition to the benefits of protecting children's brain development. The savings per line are more than $ 22,000, while the average cost of doing the work more systematically and efficiently is less than $ 5,000.
Permanently update infrastructure by enabling critical upgrades of water distribution systems in a way that protects residents from increased lead in their drinking water if LSL is disrupted.
Reduce disparities by allowing utilities to completely replace LSLs, thereby addressing the equity concerns that utilities are currently facing when replacing lead pipes on private property. The funding would allow utilities to avoid rate hikes for residents, which would disproportionately affect low-income communities. Without assistance, these residents must decide whether to pay for an LSL replacement out of pocket or risk more lead – a practice that has been shown to raise serious concerns about environmental justice.
create jobs for the installers and contractors performing the LSL replacements. This is a shovel-ready job with construction and plumbing teams doing the swap. The utilities may not know where each LSL is, but they do know where most of them are and can be up and running quickly.
It is time to invest in our communities by improving our drinking water infrastructure. Cities, suburbs, towns, rural communities and utilities share the goal of reducing lead exposure in children and adults. However, funding is needed to make the replacements without placing too heavy a burden on interest payers – especially those who are already struggling to pay their water bills. Investing $ 45 billion in the full replacement of LSL will bolster the overall effort by better protecting health and reducing the gaps.
This entry was posted in Drinking water, lead and tagged Congress, Funding, Infrastructure, Lead Service Line Replacement. Bookmark the permalink. Both comments and trackbacks are currently closed.