A small kitchen has its challenges, especially since many of us have been using ours for cooking, eating and working in the past year. However, furniture maker deVOL has proven that you don't need a lot of space to make a statement.
The design experts have completely redesigned a kitchen in a London house with beautiful, trendy green. Now it is completely unrecognizable from its former self.
See also: 30 small kitchen ideas – Advice, trends and inspiration to make the most of your space
That before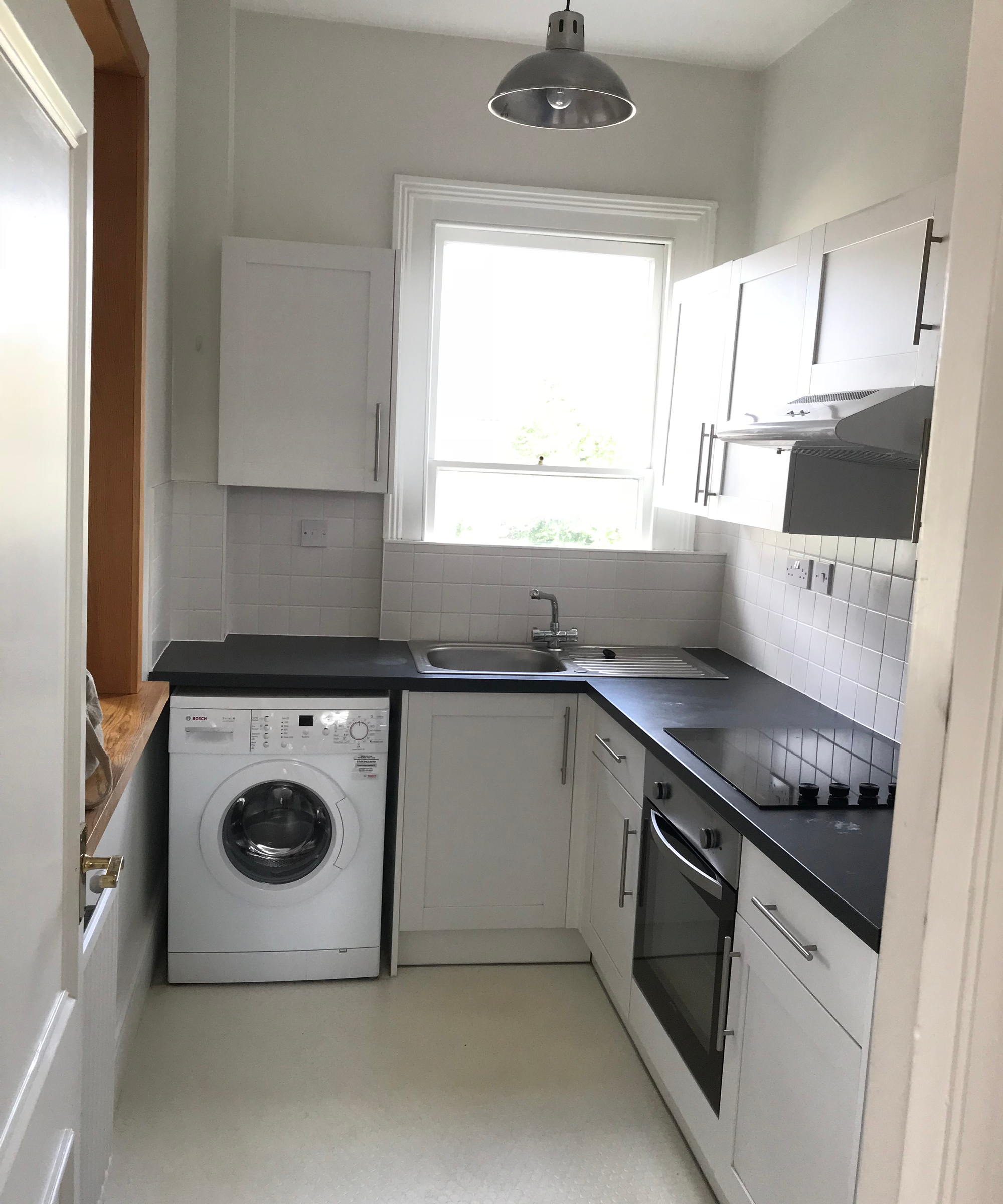 (Image credit: deVOL)
The small L-shaped kitchen in a London townhouse apartment was previously decorated in a mild, neutral color palette with standard furniture and a washing machine in the front and center.
The after: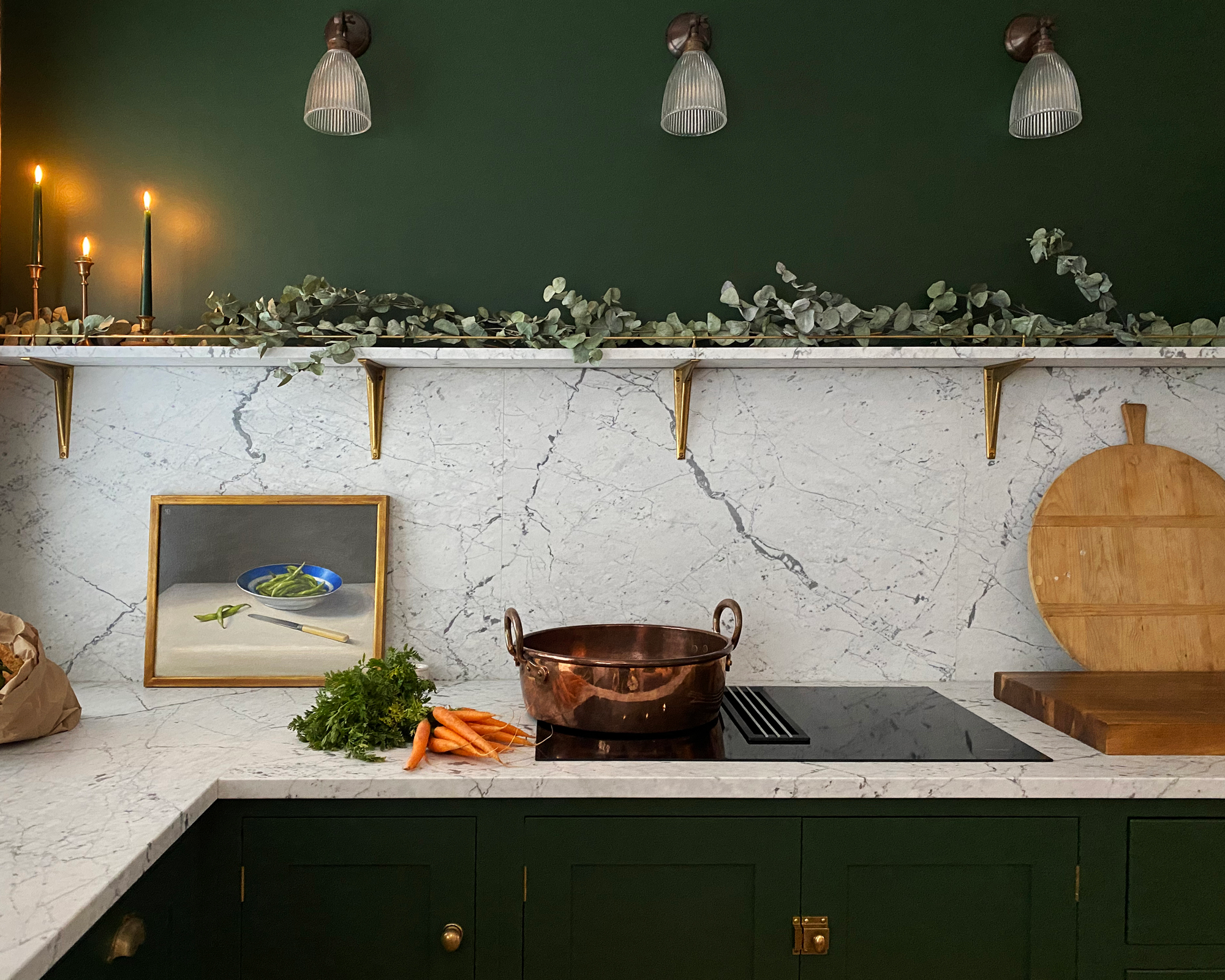 (Image credit: deVOL)
This inconspicuous kitchen has now been fitted out with emerald green cabinets, large marble surfaces and lots of brass.
Almost all furniture in the kitchen is Shaker furniture in standard size from deVOL. This shows that you don't always need bespoke parts to create the impression of a bespoke kitchen. Additionally, sticking to standard size cabinets when planning a kitchen is the most cost effective way to design it – something to remember if you are on a budget.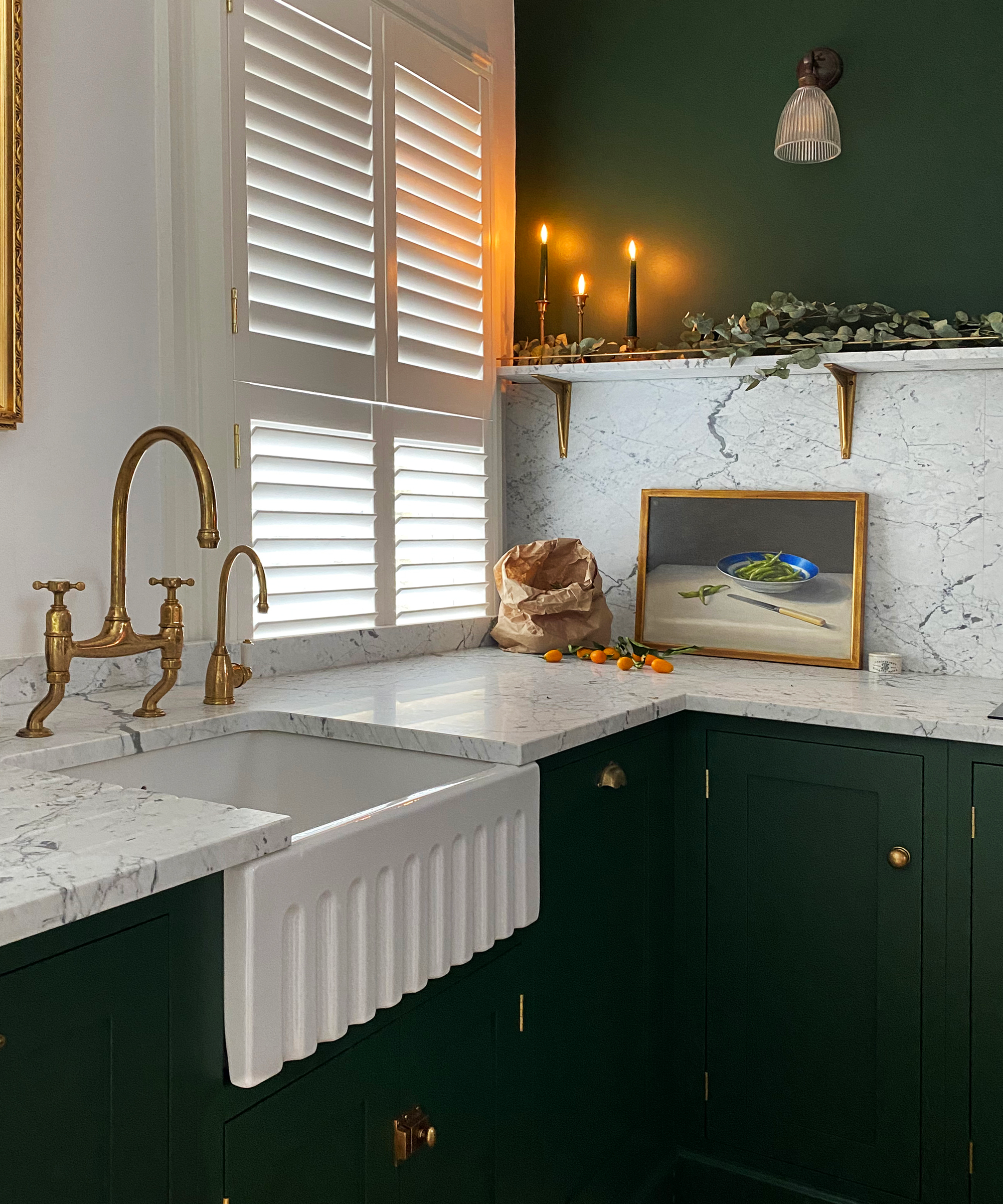 (Image credit: deVOL)
The green kitchen is part of an open space with a dining table and comfortable sofa that cannot be seen. The design makes optimal use of the original features of the apartment such as the beautiful high ceilings. The tall cabinets offer sufficient storage space and space for the double-stacked Miele ovens.
The deep green tones also hide the fridge and freezer as well as a large pantry. You would never know at first glance as the space feels elegant and clutter free.
Character is added by the whimsical handcrafted mug handles, aged brass shelf brackets, and fluted sink. We love the mix between open shelves and cabinets so that valuable items can be displayed and less beautiful items can be stored. One feature that makes us green with envy is the instant boiling hot water tap for quick cups of tea in deVOL's aged brass finish.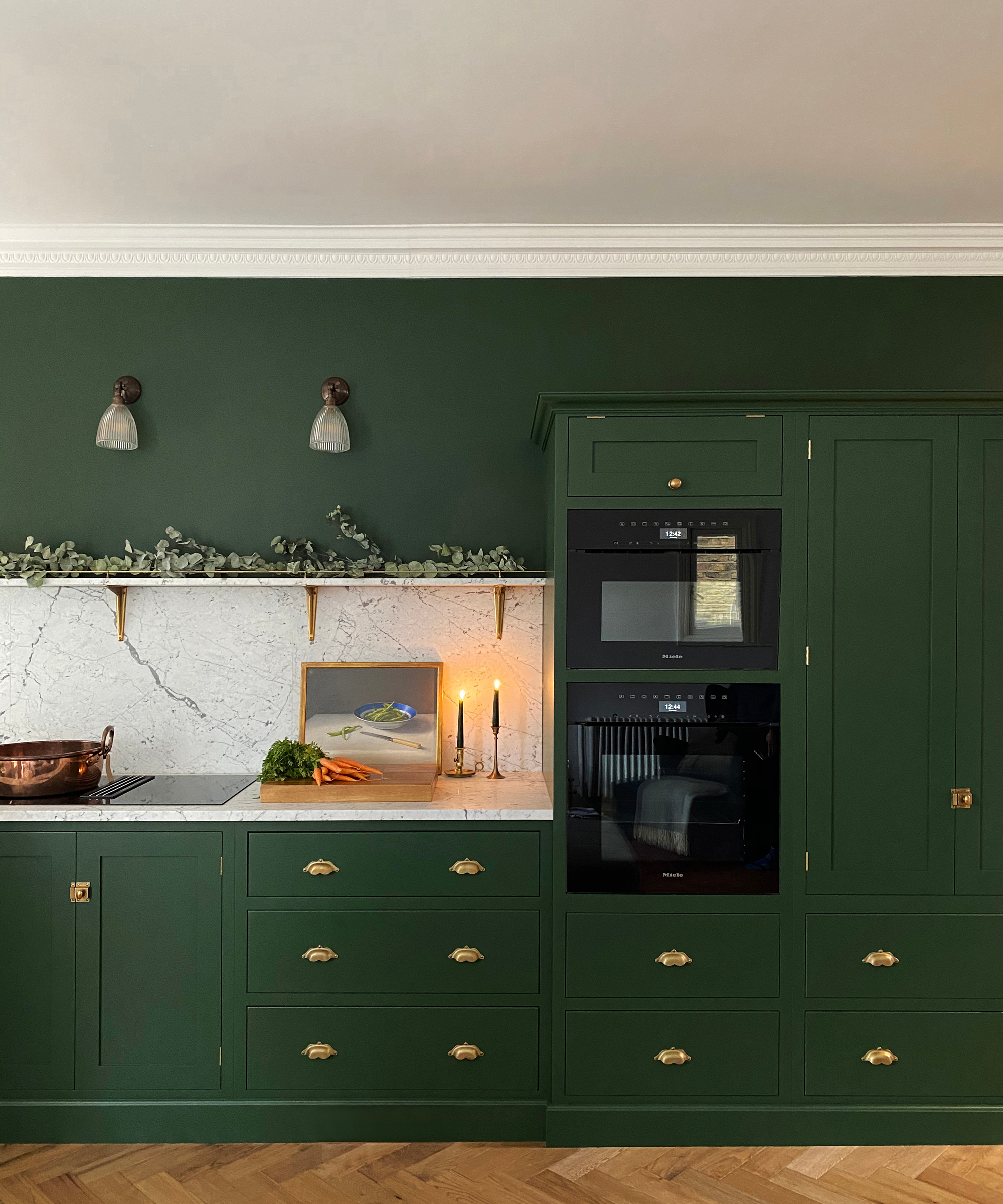 (Image credit: deVOL)
While small spaces have obstacles, it just goes to show that thoughtful kitchen design can fill a small space with personality. If you have stowed away white goods and use the height of the space for cupboards, order remains in a multifunctional kitchen.
The large marble surfaces and the way the brass is used also prevents the feel of a "busy" room. DeVOL Real Shaker Kitchens are all handcrafted to order in their workshops in Leicestershire, UK.