Touchless faucets not only make your work easier, they also prevent the transmission of germs or food onto the surface of the faucet. Touchless kitchen fittings eliminate the need to turn the handles with your hands or elbows with the help of sensors based on hand movements, speech or other sensors. If you swap out your current faucet for a touchless one, you can even save water as switching it on and off becomes a breeze. When you're ready to make the switch, consider our recommendations below:
With a quick response and a non-contact double sensor, this faucet extension meets all water consumption requirements without wasting water. The extension is equipped with two sensors, a bottom sensor for short-term water requirements and a side sensor for regular water flow. The short sensor automatically stops the water flow when an object leaves the detection area (10 cm), and there is an overflow protection that stops the water in 20 seconds even if an object is in the detection area. It can be restarted again by waving the object. The side sensor is designed for long-term water demand and water continues to flow for 3 minutes if an object enters the detection area (5 cm).
This sensor can be reset at any time before 3 minutes by waving an object again.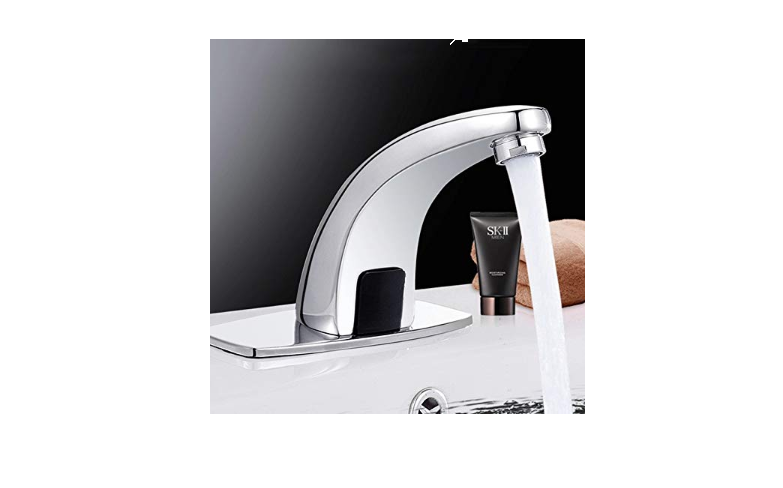 Made of high quality zinc alloy, this faucet is durable and energy efficient. With a motion sensor switch and automatic intelligent control, the faucet starts the water flow when there is an object within the detection area. This kitchen faucet is a water saving faucet that reduces total water consumption without affecting the water pressure. The sensor is powered by 4 AA batteries.
Battery operation eliminates the problems of electrical wiring.
With a simple and convenient operation, this automatic sensor faucet facilitates touchless operation that feels intuitive and effortless. As soon as the object enters the detection area, the faucet will automatically run water and stop the flow when removed, saving more than 60% water. The faucet delivers a normal pressure water flow of 0.05 to 0.6 MPa. This faucet is made of brass and is chrome-plated.
The multi-layered finishing process ensures reliability and long-lasting performance.

This chrome plated faucet has been carefully designed using the latest designs and high quality materials. This faucet embraces a modern design that is subtle yet glamorous with a stylish tall body. This sensor-controlled column tap ensures easy water flow.
This product is long lasting and has a long lasting shine.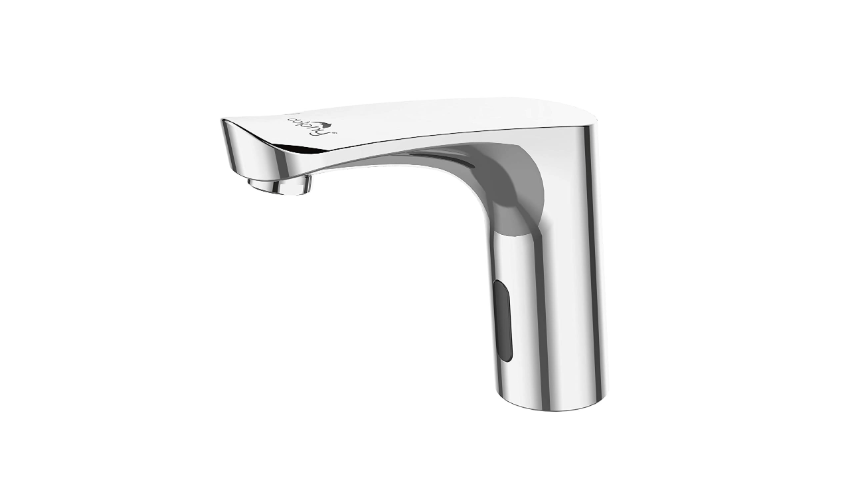 This steel automatic sensor tap not only looks good, it also offers great utility and high performance. This sensor faucet allows the flow of water when your hands approach and immediately stops when the hands withdraw. With a microcomputer that controls its action and against light and ultraviolet radiation, the faucet can set its best detection zone itself and avoid wasting water. With four batteries, the faucet can operate 300 cycles per day for 2 years.
The control unit is super-minimized by an integrated circuit in the detection part, which protects it from moisture and wetness.
DISCLAIMER: The Times of India journalists were not involved in the production of this article.